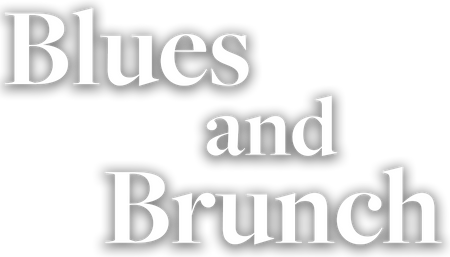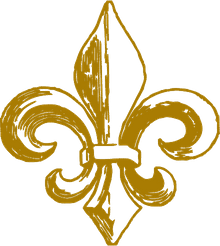 Life is busy — between working, keeping the house clean, taking care of the kids, and completing daily chores, it can be hard to find time to relax and unwind. If you're looking for the perfect way to catch up with friends, family, or just take a break from the hectic pace of life, what better way to do so than brunch? Brunch is one of the finer things in life — however, great brunch can be hard to find. That's why Mouth of the South has created Blues and Brunch — a weekly event on Sundays at our Old Market location, featuring live music, bottomless mimosas, and an incredible brunch menu. If you're looking for your new favorite brunch spot, learn more and check out our delicious Cajun food menu today. We put a unique spin on the classic brunch experience.
Located in the heart of the vibrant Old Market district of Omaha, Blues & Brunch is a Cajun-inspired restaurant offering delicious dishes with a Louisiana twist. Learn more and stop by our Old Market location to enjoy delectable Cajun-style favorites and an incredible brunch menu this Sunday!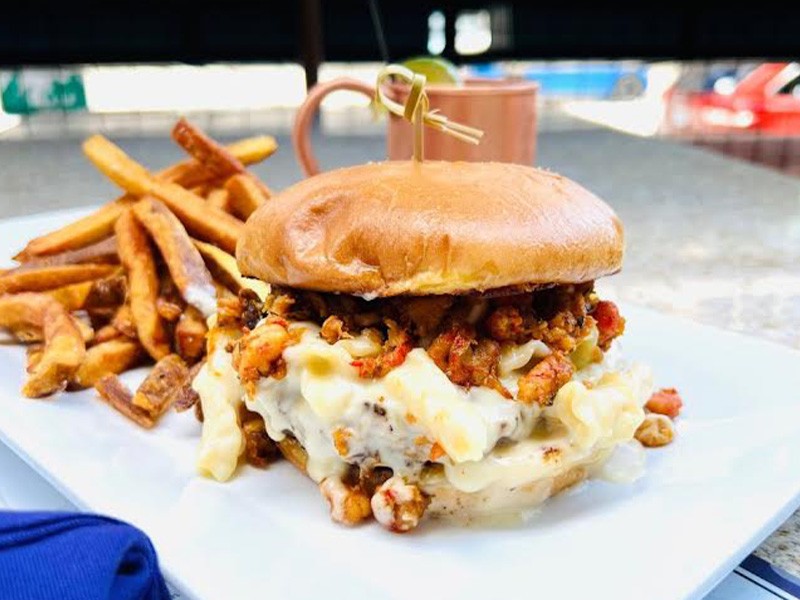 Live Music
Looking for a unique brunch experience that offers great music and tasty food? Look no further than Mouth of the South! Every Sunday from 11 am to 2 pm, we host Blues and Brunch with live music from local blues bands. Enjoy your favorite Cajun classics while you tap your feet to the beat! We promise our live music will make your brunch experience one to remember. Our talented performers will provide the perfect background so you can end your weekend on a high note. Now, you can enjoy mouthwatering Cajun food while taking in the experience of live music.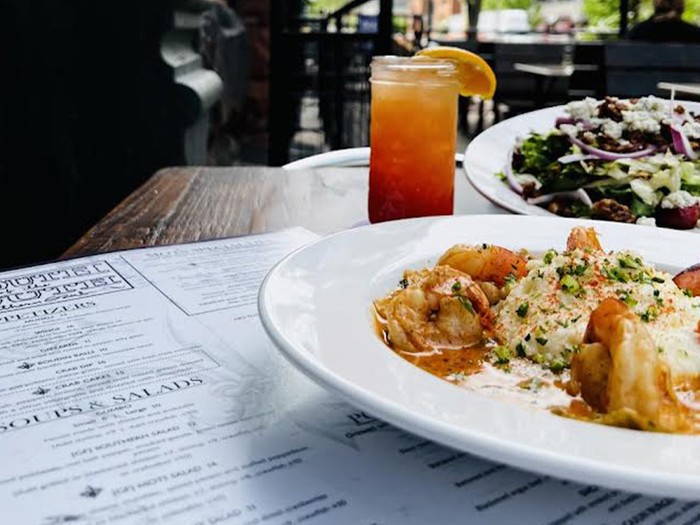 Bottomless Mimosas
No brunch is complete without a few glasses of bubbly! Mouth of the South's Blues and Brunch event features bottomless mimosas for just $15, so you can treat yourself to a few drinks while you enjoy our amazing menu and live music. Our mimosas are the best in town and feature fresh, delicious ingredients that will have you coming back for more. Kick back and relax when you stop in for some delicious Cajun food and the best bottomless mimosas in town today! With our affordable prices, you can brunch without breaking the bank.
Mouth-Watering Brunch Menu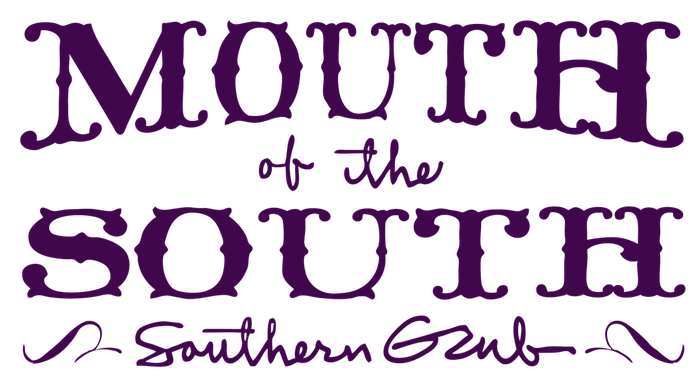 Our brunch menu features a variety of Cajun-style dishes that will tantalize your taste buds. From classic Southern favorites like battered and fried shrimp po boys topped with fresh veggies, and a spectacular Louisiana Agave and sausage jambalaya, to decadent breakfast items like bananas foster French toast and bread pudding, we have something for everyone. Our portions are generous and our ingredients are top-notch, so you can enjoy the best brunch in town every time you visit us. Whether you're looking for something on the sweeter side, or a more traditional savory brunch, Mouth of the South has you covered. Our chefs work hard to create unique brunch dishes from our scratch kitchen that surpass all expectations — you'll want to come back to see us every week!
OMELETTE 12
Two eggs served with breakfast potatoes and gouda cheese sauce
ALL MEAT 15
Andouille sausage, tasso ham
ALL VEGGIE 15
Onions, tomato, mushroom and peppers
BUILD YOUR OWN 12
Veggies +.50 , meat +2 , shrimp +9, crawfish +10
BANANAS FOSTER FRENCH TOAST 14
*CHICKEN & BISCUITS 16
Country biscuit, fried chicken, topped with andouille sausage gravy, served with two eggs cooked to order
CHICKEN & WAFFLES 17
Peanut butter chicken wings served with poblano cornbread waffles
KICKIN' EGGS BENEDICT 15
Two poached eggs and tasso on English muffins with roasted jalapeno and poblano cream sauce, served with breakfast potatoes
Add crab cakes + 4, shrimp + 5 or crawfish + 6
THE OLD TIMER 14
Two eggs to order, biscuits & andouille gravy, served with breakfast potatoes
*CHICKEN FRIED STEAK 17
Lightly breaded, fried ribeye steak, two sunny side up eggs, served with breakfast potatoes
HANGOVER BURGER 16
Angus beef, brioche, tasso, over easy egg, peanut butter and gruyere, served with breakfast potatoes
Kids meals served with breakfast potatoes, fresh fruit or scrambled eggs and a beverage
PANCAKES 8
Regular, blueberry or chocolate chip
18% gratuity will be added for parties of 8 or more
* Consumer advisory: consuming raw or undercooked meats, poultry, seafood, shellfish, or eggs may increase your risk of foodborne illness, especially if you have certain medical conditions
SOUTHERN CORNBREAD WAFFLE 3
TWO EGGS COOKED TO ORDER 4
BISCUIT & ANDOUILLE GRAVY 6
TWO BUTTERMILK BISCUITS 4
*BOTTOMLESS MIMOSAS 15
prosecco with orange, cranberry or pineapple juice
BELLINI 9 | 22
Blueberry, mango, peach or strawberry
DOUBLE CHOCOLATE RUSSIAN 10
BANANAS FOSTER MARTINI 11
FRUIT JUICE 3
Orange, cranberry, grapefruit, apple, pineapple
(no refills)
MILK 3
2% white milk
(no refills)
BEIGNETS 12
New Orleans style doughnuts, completely dusted with confectioners sugar
Strawberry, Blueberry, Blackberry or Chocolate Sauce served on the side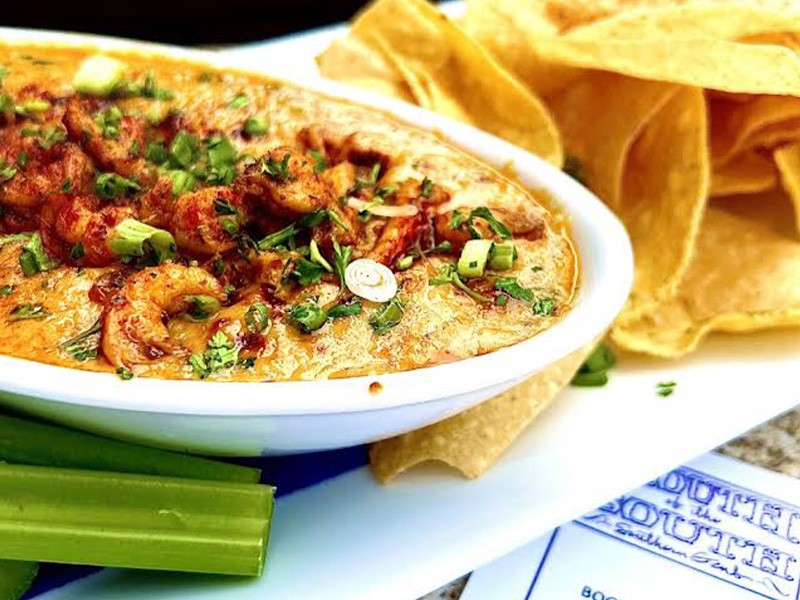 Enjoy a Unique Brunch Experience
If you're tired of trying brunch spots that just don't quite hit the mark, Mouth of the South is your new go-to spot. Our weekly Blues and Brunch event offers an unforgettable experience that combines delicious Cajun food with amazing live music and bottomless mimosas. Our Old Market location can be your home away from home for the best brunch in town! Stop by today and enjoy the unique brunch experience you deserve. Our lively Cajun restaurant is just the place for you and your friends to say farewell to the weekend and get ready for the week ahead! Reach out to learn more about our brunch offerings or to make your reservation today!
Brunching with friends is one of life's greatest pleasures. At Mouth of the South, we've created an unforgettable brunch event that combines all the best elements — delicious food, live music, and bottomless mimosas — into a single package. We guarantee that your taste buds won't be disappointed and that you'll find your new favorite spot for the best brunch in town. Come join us at our Old Market location every Sunday from 11 am to 2 pm, and enjoy Blues and Brunch today!